Why I Chose Prague
So many people have asked me why I wanted to study abroad. I love to travel, but I also have a passion for my academics so I felt this was the best way to have the best of both worlds. However, the difference between me and my peers was the destination. I became overwhelmed with "Why don't you go to Italy? Or Spain?" I felt that some areas in Europe were over played and I wanted something fresher, something different. After researching different programs Pace University offered, I found myself intrigued by the culture of the Czech Republic and decided I wanted to live there. Period. Not only did they have classes that fit my major, but they fit my interests. Soon after, I applied, received my acceptance letter, chose my courses, and was on a flight to Praha!
Fish Pedicures!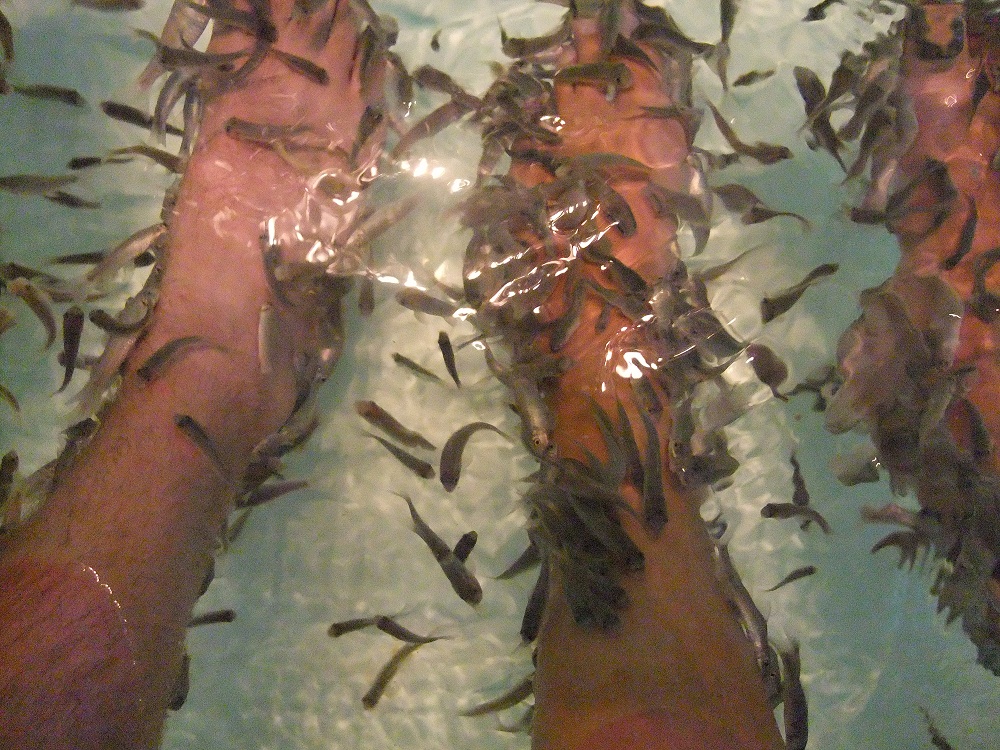 While walking around Old Town, I noticed a few massage busineeses. Well, they certainly were not the typical massage you and I would dream of getting-it was fish. Individuals would take off their shoes and place their feet in a tank filled with small fish. These fish would eat the dead skin and callus off the feet, giving you a similar look & feel as you would get from a nail salon. No, I did not partake in this venture because I wasn't exactly feeling THAT adventurous .
Class Presentations
Download Hitler Museum.pptx [1.9MB]}

This presentation discusses the impact Hitler had on the Jewish race during WWII and how he wanted to create a "museum" to provide a memory to the Jewish people.

Download Spain's Economy.pptx [69.5KB]}

While studying abroad in Prague, Spain was going through an economic "crisis" and the EU called for a bailout. This presentation talks about how the media covers Spain's failing economy.
How Prague Impacted Me
After living in Prague for two months, I traveled through France and Croatia, attended festivals and live performances, and I even saw one of my favorite musicians perform to an audience much different from that in America. Aside from this, I attended classes with locals of the Czech Republic and other countries within the EU and Asia. One of the individuals and I keep in contact from time to time, and she is someone I thank for guiding me throughout my time there. Although we only had a class together for two weeks, it felt like we were together the entire two months and I couldn't ask for a better friendship. It's amazing how much you can learn about yourself from meeting one person in a short amount of time.  My overall experience not only prepared me for my time in Prague, but also for my studies and drive to be successful.