Profile information
I'm currently a Graduate student at Pace University and my major is Media and Communication Arts. I learned Economy when I was in collage so I usually try to combine what I learned from business with media. I'm hoping to specialize in digital marketing. Welcome to my page!
Name: Jing Ning 
From: China
Language: Chinese Mandarin/ English 
Email: jn66526p@pace.edu
Goals
Keep trying no matter how hard it seems. 
Seize everyday.
Skills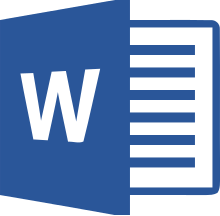 Overall Reflections
     As far as I'm concerned the ePortfolio is very useful, since the ePortfolio is not only a social media platform but also a tool that I can use to mange my files. When I begin to create my ePortfolio account I felt that I don't have many sources that I can post on my pages but I found that it is a good opportunity for me to collect my files and works. When I did my ePorfilio, there are two main challenges for me. The First is I don't have many work experience which can make my pages more professional. Since I came to America to pursue my master degree after I graduated from collage, I didn't have much work experience. Therefore, I posted my internship experience on my page. From this problem I also found my weakness as well as China's educational weakness. In China, schools are not told us the importance of internship and work experience and they don't allow students to have part-time jobs so many Chinese college students don't have enough work experience. Therefore, I will focus on having internship and work experience in the following semesters.
       Regarding my ePortfolio I think I introduced myself clearly on my pages. I also show my experience and attitude about life and career. In my ePortfolio I posted many photographs about my daily life and educational background.  However, I need more content about my work experience and what I prepared for my career. For example, it is better for me to concentrate on a specific area that I want to work in. Since I want to find jobs related to marketing or Public Relation I need to create a page to show what I did before and my passion about those field.
Work Experience
Handan Daily                                                                                                      Handan, China
Journalist Intern                                                                   12/2012-05/2013
Assisted journalists in finding news stories

Compiled document after a outsider interview about the local environment news

Assisted journalists and editors during interviews
Shandong Institute of Business and technology                                           Shandong, China                                                                                          
Volunteer                                                                       09/2010-06/2011
Assisted the Office Manager to file new student documents and answer phones

Posted information on social media platform such as academic lectures and weekend events

Communicated and translated information to new students so they could better understand the school system

Facilitated new student orientation by conducting campus tours and aiding in the registration process